Lifetime Parts Warranty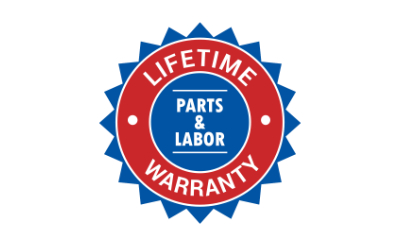 All Window Town Windows are warantied for the following:
Vinyl Parts
Mechanical Parts
Locks, Brass Rollers
Balances
Screens (From Rotting or Rusting Only)
Lifetime Glass Breakage Warranty
Window Town Windows warrants that should the glass break or crack for as long as you the Original Purchaser/Property Owner we will replace the glass unit at no extra charge. This warranty applies to all Window Town Windows with the exception of the 3000 Series Double Hung.
Insulating Glass Unit Warranty
The hermetically sealed insulated glass unit of the Window Town Windows / Patio Door System is warranted against development of material obstruction of vision occurring from manufacturing defects, resulting from film formation or dust collection between the interior glass surfaces, caused by failure of the hermetic seal, under conditions of normal use and service. This warranty applies to all Window Town Windows with the exception of the 3000 Series Double Hung.
Installation Warranty
Installation warranty covers any defects in craftsmanship after installation. This includes problems with aluminum trim coil, carpentry or caulking. Standard Installation includes 1 year Installation Warranty (No Aluminum Wrap). Plus and Premium Installations (With Aluminum Wrap) includes Lifetime Installation Warranty – as long as you own the home.
Labor Warranty
This warranty covers the labor and delivery for any items covered above. There will be no additional charges or fees to cover this service.
Transferable Warranty
Any Window Town Window with a transferrable warranty will transfer the warranty to the new owner within the first thirty (30) years from the original date of the window installation. Upon transfer, the transferred warranty period shall be limited to the unexpired remaining portion of such thirty (30) years from date of window installation, and shall not be further transferable. A one-time transfer fee of $50 must be made to Window Town Windows within 30 days of property transfer. Check should be mailed to:
Window Town of Western MA
Western MA
Exclusions from Coverage
Damages from:
Normal weathering may cause any surface to oxidize, chalk or accumulate surface dirt or stains due to varying exposures to sunlight, weather and atmospheric conditions. The geographic location, the quality of the atmosphere and other local factors in the area, over which Window Town Windows has no control, contribute to the severity of these conditions.
(Natural weathering of exterior finishes – painted colors will fade).
Fire, flood, windblown objects, hail, lightning, earthquake or other Acts of God, chemical pollutants, chemicals, brick wash, mildew, negligent maintenance, fading, misuse or abuse, building settlement or structural defects.
Acts of Vandalism or Terrorism.
Warranty is voided where customer does not remove storm windows or adds storm windows following the installation of Window Town Windows.
This Warranty does not apply if the windows are painted, varnished or coated with any other substance by the customer which will void the entire warranty.
Replacement parts or components furnished by Window Town Windows under this Warranty will have the standard color available at that time. A color variance may occur between the new replacement part and component in comparison to the original window due to weathering exposure and would not be indicative of defects in the part or component.
Window Town Windows reserves the right to discontinue or change any Window Town Window System as manufactured. If the part or component of the window originally installed is not available Window Town Windows shall have the right to substitute a compatible part or component.
Schedule your Free In-Home Estimate & Contract Today!
Serving Hampden, Hampshire, Franklin County